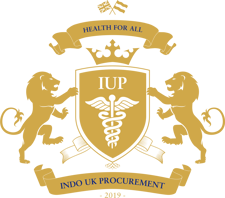 The IUIH Team consists of leading professionals in their respective fields, all committed to our objective of providing affordable, world-class healthcare to all and passionate about sharing the NHS ethos and standards of care globally.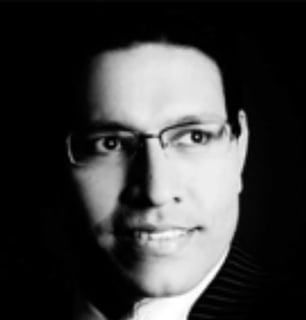 Dr. Ajay Rajan Gupta
Managing Director & Group Chief Executive Officer, IUIH
Dr Ajay Rajan Gupta MBBS, MS, MRCS, FRCS, FIUIHRCS, MCh is a Consultant Orthopedic Surgeon at the NHS with over 20 years in the medical field. As Managing Director and Group CEO of IUIH, Dr. Gupta has spearheaded the project leading a team of Indian and UK based promotors with the support of the Indian and UK Governments. He has had extensive experience in the areas of healthcare policy, management and research and has been an advisor to various government agencies and organisations. Additionally, Dr. Gupta's work has been recognised by various organisations. In 2011 he was awarded the 'Young Entrepreneur Award' in Dubai for his work on Healthcare Excellence across the UAE. In 2012, he was awarded the 'Achievers Healthcare Award' in India for his contributions to Affordable Healthcare in India. In 2013, he was awarded 'Young Scientist Award' in Las Vegas for drawing up strategies and framework for Universal and Affordable Healthcare. In 2014, he was awarded 'Medical Maestro Award' by Mr Richard Harrington, Vice Chairman of the Conservative Party at the House of Lords, London.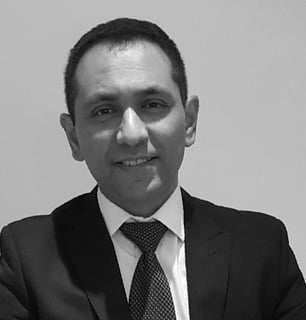 Dr. Gautam Marwah
MBBS, MS (Orthopaedics), MRCSEd, MRCGP, DRCOG, PG Cert (H&SC)
Dr Gautam Marwah, MBBS, MS (Orthopaedics), MRCSEd, MRCGP, DRCOG, PG Cert (H&SC) is a portfolio GP providing services in the NHS and the private sector. Dr Marwah trained in India as an Orthopaedic surgeon where he worked briefly as a Consultant before moving to England. He attained extensive experience in the NHS having worked in various parts of the country in Primary and Secondary care, attaining knowledge and experience across a broad gamut of medical and surgical specialities. He has been part of the IUIH programme from its inception. Among his various roles, he lead business development of GP resilience pathways in the North East of England, developing innovative integrated healthcare partnerships between primary and secondary care. He has consistently demonstrated excellent time management and communication skills, and a meticulous and decisive approach.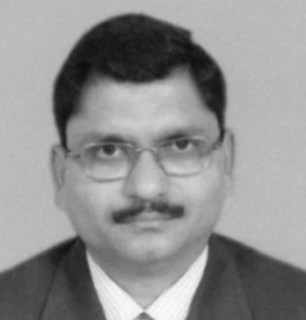 Director - Procurement & Supply Chain, BSc (Electronics), Masters IIM, MBA, PhD.
Mr Sanjay Kumar is a Graduate (Electronics), MBA (Marketing), Post Graduate (Big Data Analytics) from Indian Institute of Management, Lucknow & INDIANA University, USA and PhD (Management, area of research - Supply Chain) with 32 years of experience in the field of end to end supply chain planning, process, logistics, analytics, operations, technology and implementation. Demand Management, Category Management, Sourcing Management, Procurement & Payment Management and Supplier Contracts and Performance Management are area of his core expertise. Sanjay Kumar has been Head Engineering at Escort Group Company (IVD) and Crompton Greaves Ltd., and spent 10 years as Dy. General Manager (Head Purchase, Stores & Equipment) at Dayanand Medical College and Hospital, an 1800 bedded state of art multispecialty treasury care Medical College & Hospital with 1000 crore turnover. As Green Field and Brown Field Healthcare Project leader, Sanjay has extensive experience in process design, process standardization, process optimization & process digitation, EXIM, FOREX, Techno- Commercial negotiation and analysis, End to End supply chain integration using mix of lean & agile, substitution of products & procurement using (PPP, Reagent Rental, Pay-Per-Use, Leased, Managed, OPEX & other mode of procurement) to optimize operational cost, improving opportunity benefits foreseeing Affordable, Accountable, Available healthcare for all. Sanjay Kumar has keen interest in research in the area of healthcare supply chain and participated in many conferences and have national and international publication in the field of healthcare supply chain.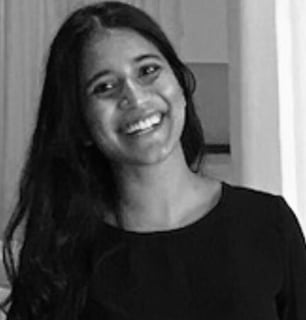 Tharounnia Nadarajan (Nia)
BSc (Biomedical Science) MSc (Pharmaceutical Science)
After completing Masters in Pharmaceuticals from Kingston University, London and getting experience in the National Health Service UK (London North West University Healthcare NHS Trust), Nia joined Indo UK Institute Health (IUIH).
Nia's special interest is in digital Integration in Procurement and Supply Chain Economy for medical and pharmaceutical products. Nia is also focused on Supply Chain Finance and transparent visibility of end to end supply chain journey from manufacturing to end customer use to decrease waste and improve costs. For IUP, she will be focusing on Evolving digital framework to unlock data, Rethink the standard operating models and Build an asset-light network to allow affordable medical supply chain to end customers.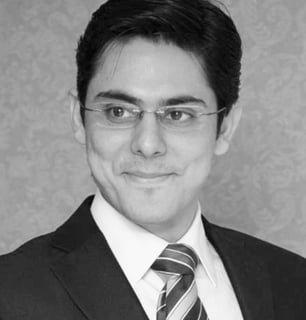 Adhiraj Chopra
Head - Digital Marketing & PR India
Mr. Adhiraj Chopra (Marketing and PR Head) has over 10 years of extensive experience as a graphic designer for various Hospitals and Firms across India like Tata, PGI, Indian Medical Association, Fortis Healthcare etc. As the Marketing and PR Head of IUIH, he develops PR strategies, campaigns and oversees the social media marketing on behalf of IUIH.
Adhiraj is responsible for Crafting strategies for IUIH Marketing team including Digital Advertising, Communications and Creating content based on market research conducted by team on a global level. He leads stakeholder management, media, the public relations and branding for the IUIH Programme.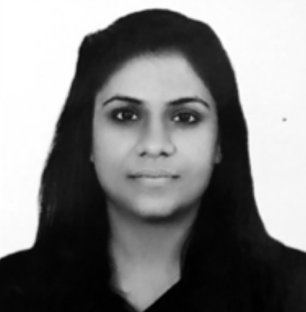 Nancy Jain
Company Secretary
Nancy Jain is a Commerce Graduate (B.Com), Master of Commerce (M.Com) and Associate member (ACS) of the Institute of Company Secretaries of India, having 5 years' experience of Company Law matters. She has been with IUIH since the inception of its Indian subsidiary. She has worked in the field of Company Law, Legal, finance & accounts. Wherein she had worked in the areas like GST (Goods & Services Tax), Withholding Tax, Company formation, Company law compliances, RBI Compliances, Foreign Transactions reporting, Compliance related to shareholding of the company, obtaining different approvals viz. PAN, TAN, IEM, IEC for the companies, change in constitution of Board of a company, Drafting replies to the notices from Government Authorities and Charter documents of a company, opening of bank accounts of the company, liaising with government authorities.
Business Center Logistics City, Dubai Aviation City, P.O No: 390667, Dubai, U.A.E.